No results were found for the filter!
Excessive body odour and Bromhidrosis severely limit those affected. Here you will find BromEX in its basic configuration (foamer).
Content
0.05 litre
(€498.00 * / 1 litre)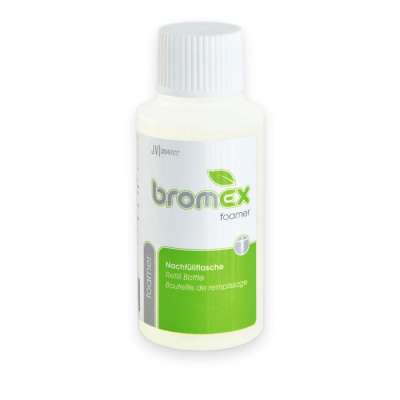 BromEX wash foam eliminates B.O. and can reduce bromhidrosis. Please note: replenish pack - for refilling only.
Content
0.15 litre
(€140.00 * / 1 litre)